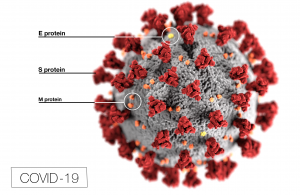 A lot has changed in the world since my last post on Feb 10th, you might say. A pandemic that appears to only be increasing has shut down much of the US, while many other parts of the globe start to stretch out and remerge from their safety hibernation. The US just appears to be sinking deeper and deeper into higher and higher infection case counts and mortality. I started a new role at work (very thankfully), where I still have yet to meet my new colleagues in person…and won't for at least the rest of the year. I remain grateful for the many, many actions Genentech has taken to protect their employees and their families, while still driving to get critical work done for our patients. It was a surreal experience to interview and to give my biomarker seminar, all virtually.

This space for Vinopanion is not one to discuss those things, however.  In a world that has a lot of negative things happening right now to many millions of people, it is meant to merely be a space to talk about things that are enjoyable: wine, travel, food and triathlon.  And so, I will move on to those subjects, after acknowledging the reality for many of the less fortunate peoples around the US and the world.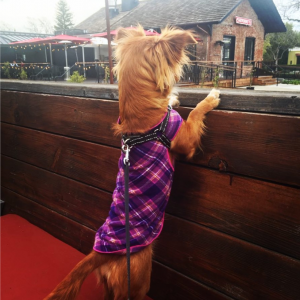 Obviously the wine world has changed a ton since COVID-19 took hold.  Our Napa Valley has seen sudden and full shutdowns, then openings with fits and starts, mainly outdoors until a month+ ago, then with the current surge across California, it is now just outdoors again. That hasn't stopped the nation from drinking wine, however…far from it! Direct To Consumer (DTC) had exploded online, as well as drink/grocery delivery services and online orders from merchants. I don't have time here today to go through all of the changes the Lady, little Piper Roja and I have seen, but perhaps I will do a comparison of some sorts in a later post.
Some industry folks have managed to seriously innovate wine sales online, even in the midst of this pandemic.  One of these has been a site that has long been admired by Vinopanion, The Wine Spies. One of the original flash sites, that has always promoted high quality with good prices, this site upped the ante by debuting "Lockers", which is kind of like layaway for the wine that you buy…except this one stores your wine in a proper controlled environment until you purchase enough for one full case, followed by free shipping!  How great is that??  A simple idea, yet one that is a brilliant.  Additionally, cold packs are only $9 per case and they deliver to final delivery truck in a temp-controlled van, as well.  I love many of their picks and have bought over 3 cases worth since this pandemic all started. Good stuff!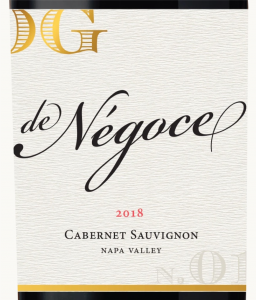 Another innovative move, also coincidentally during COVID-19, is the launch of de Négoce, from the well-known name of Cameron Hughes…yes, THAT Cameron Hughes, formerly of his eponymous, value-driven wine label.  He has reinvented himself into something of a modern, short-term wine negociant. Essentially, he sources already made wine that is sitting in a winery's tanks or barrels, buys it for fantastic and undisclosed price, and then prices "futures" until the lot is sold out. It then goes to bottling and ships immediately thereafter. It's something of a one-off way of what he used to do with his CH brand for Costco, but in a more traditional manner.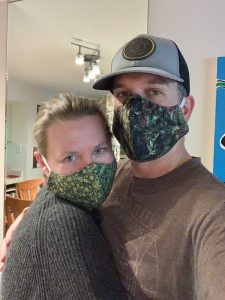 To the upper right you can see his debut wine that I bought, the 2018 de Négoce Napa Valley Cabernet OG N.01.  According to their email for the offer, this retails for $55 at the winery of origin, but they offered it at $10/bottle. This is a definitely a steal, after tasting 2 bottles of it so far.  I also locked one away to get some decent bottle age on that baby.
Below you can see how and what we've been SIPing during this crazy surreal pandemic.  Hang in there, friends!
2017 Admiral's Napa Valley Sauvignon Blanc ⭐️⭐️⭐️⭐️
(This one is from The Wine Spies!)
C: Very light and bright canary yellow.
N: Beautiful mix of Meyer lemon here, with a small bit of gooseberry and some dried white florals.
P: Medium full, comes in with huge juicy citrus acidity, Meyer, mixed with more baked lemon meringue, then some nice chalky mineral notes in the mid, out to the long and juicy finish, mixed with multiple lemon types and that chalk. Quite good.
2018 de Négoce Napa Valley Cabernet OG N.01 ⭐️⭐️⭐️½
C: Deep and opaque ruby and violet core, with dark ruby edges.
N: Deep toast here at first, then with some air, the dark fruit medley of red/black fruit comes out over the rim, with some light flint.
P: Can tell there's good stuff here, but very disjointed after bottling, of course. The mid-palate has a way to go, but the dark fruit/toasted forepalate and long, medium tannic, full bodied finish out to that flint are coming together. Definitely a steal for $10. QPRWK
2013 Stolpman Vineyards Ballard Canyon Angeli Syrah ⭐️⭐️⭐️⭐️½
C: Dark ruby, with violet lowlights and ruby edges.
N: Deep and ripe black fruit here, unsweetened mince meat, with grilled meat and some leather just coming out now. Nice!
P: Fantastic. Incredible mix of black fruit here too, with black cherry compote, Thanksgiving savory spice, then after the fore and full mid palate, very bright cranberry acidity that seems wonderfully Ballard Canyon. Incredible! #AwesomeWK