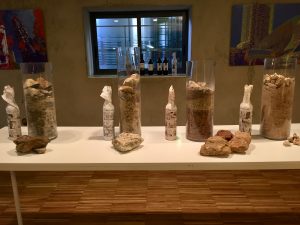 When we last left off from this #DrinkMontsant adventure in D.O. Montsant, we discussed why the people of this sparsely populated region work so hard to keep their vines, wines and village moving forward into the future. Virtually all of the DO (wine appellation) is contained within the Priorat county, yet the population of the county hovers only around 10,00 dedicated souls. In part 1 of this series we gave a short introduction to this amazing wine region.  It is now that I'd like to answer the other pressing question that I had before embarking on this delicious media trip: why did the winegrowers and winemakers of Montsant work so hard to create this DO?  In short: the true gift of this region is its soil.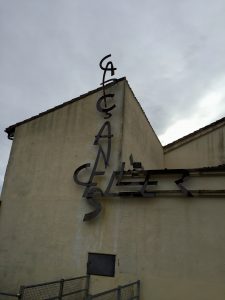 We shall start this dirty lesson (see what I di..oh never mind!) actually on the morning of our last day: in the winery of Celler de Capçanes, located in the tiny village of the same name. Our host was winemaker Anna Rovira, who also works with their consulting rabbi team to make some incredible kosher wines, as well (see the Peraj Ha'Abib review below, nom!).  We had a fascinating lesson about the incredible efforts it takes to create a kosher wine, particularly if the actual winemaker is not a rabbi.  My vino colleague on the trip, Becca of The Academic Wino and The Alcohol Professor, wrote a killer breakdown of the kosher winemaking process. Anna then led us through one of the most informative and fascinating wine tastings I've ever had the luck to partake.  Like all winemakers in Montsant (and most wine regions in Europe, in fact) the quality and typicity of their wines all come down to the soils in the vineyards.

Now, Montsant has a famous wine festival every year in April/May, Fira del Vi de Falset, indeed it just took place.  At that festival, Celler de Capçanes began making a special set of 4 wine lots that were 100% garnatxa (grenache), one for each of the distinct soils found in their vineyards.  These wines weren't for sale, only the final vineyard blend (still 100% garnatxa).  These became the star of the festival however, and thus they were forced to begin marketing them locally in small quantities and now, across the world. They call these wines La Nit de Les Garnatxes, and package them with very unique cartoons, pictured above. It was this presentation of wines that really brought home the importance of *soil* to these wines of Montsant. The Sand wine from sandy soils brought with it very bright and juicy acidity, with a plushness to the red fruit. Clay brought out more plummy and round fruit, with a fuller body the wine, as a contrast to the medium-full Sand. Meanwhile and perhaps not surprisingly, the Limestone soils brought out a flinty minerality, that greatly complemented the more-structured, medium-body aspects, complete with cool and ripe cherry fruit. Lastly, the Slate soils expressed a much more tannic and plummy wine, with lower acidity and very ripe fruit…fascinating!  You can find the full reviews, below.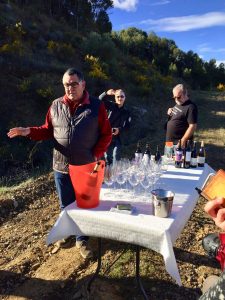 Another remarkable morning visit was had at the isolated vineyards of Mas de l'Abundància. Owner and maverick winemaker, Jesus del Rio Matheu hosted us in the midst of his vineyards, above his home and little river offshoot, and below the historical site of a longtime hermitage.  Indeed, in some ways, Jesus is a hermit himself, proudly stating that he finally was hooked up to the internet only two weeks prior.  Highly opinionated, yet also humble in many ways, Jesus ended up being one of the most interesting winemakers that we met on this trip. I had the good fortune to be seated near him during our crushingly good lunch at Celler del l'Aspic, where we were further regaled with many an unusual tale and plenty of hard-earned winemaking knowledge.  But, that's a little ahead of ourselves! Jesus is very in tune with the sort of unknowables that go into his vines and resultant wines. He seems to work by gut, trusting "the energy" of his little place in the world and always try to work with that energy, not against.  The result is a set of truly remarkable wines, dripping down the sides of the glass with a sense of place (slate & sandy soils) and in the case of the first wine we tasted, the Montsant Calpino was the best white that I tasted on the entire trip. I could have spent the entire rest of the morning tasting through the wines again and again, while learning more at the seat of this interesting hermit of wine.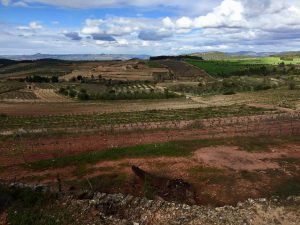 We had another vineyard tasting lined up, straight after Jesus of the River, to taste through the music-infused wines of Acústic Celler. Here the tasting was a little more challenging, unfortunately.  The cold, bracing wind that had started to pick up at the end of our time with Jesus had become a full gale, hitting +35 mph for the gusts…this made evaluating the nose of each wine pretty impossible, not to mention very cold.  That said, you could immediately tell *why* Albert Jane and his team wanted us to taste in their vineyard: the view was absolutely stunning.  You could truly see the highly varied elevations, soils and accompanying plant life that define this wine region from our little perch in the wind and sun. Since ur visit, the certified organic, minimally manipulated wines of Acústic have been well scored over al Wine Spectator this month, with the 2014 vintage of the Auditori making the cover as one of the tope grenaches in the world (we tasted the delicious 2009, a #NewWorldWK winner).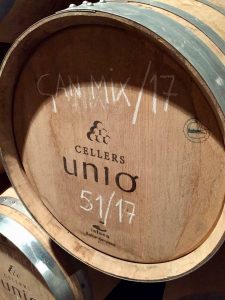 And then we were off to the last two wineries of the day, Cellers Unió and Portal de Montsant.  Both were quite a contrast with each other.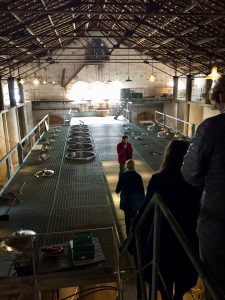 Unió is another coop, working to create inexpensive, easy-drinking wines that could still be defined as Montsant. Portal was a part of a larger family portfolio of wineries, itself something of a spinoff of a massive Spanish wine family portfolio. Unió's Perlat line of wines had some good value to them, particularly the #QPRWK badge winner, 2015 Cellers Unió Montsant Perlat Blend.  Portal, meanwhile hit great strides with their Brunus line, where the 2016 Rosé and 2015 Brunus red blend were two favorites.
Our last tasting of the day was in the little wine bar that was attached to the back of our lunchtime feast of a restaurant (Celler del l'Aspic), called 2 Origens.  Here we were greeted by Marta Carbonell, who would lead us through the wines of her employer, Josep Grau Viticultor. Here the 2016 Josep Grau Viticultor Montsant Figuerals Garnatxa stood out the most for me, but all of the wines were quite good, if definitely some of the priciest we'd tasted so far (the 2016 is pegged around $85 or so).
And so it was, that our best wine education of this #DrinkMontsant trip ended.  We finished the third day with a phenomenal meal alongside many of these same vintners at the rather awesome Hotel Lotus Priorat bar & restaurant. This meal, how shall we say it, was a bit more boisterous than the rest and it was so nice to have such a rollicking time with these winegrowers and winemakers in a much more casual atmosphere.  The food remained top notch however, and again lived up to the axiom that with good, terroir-driven wine comes highly localized, wonderfully paired cuisine. Thus, in their soil lies the truth of this DO, for their wines, their food and their community.
This trip was a fully paid media trip, courtesy of DO Montsant.  Check out the first and second posts in this series for further background of this distinctive wine region. ¡Salud!
Featured wines from the #DrinkMontsant media trip Day 3 (and a teeny bit of Day 4), reviewed on my Vivino:
2015 Celler de Capçanes Montsant La Nit de Les Garnatxes Panal-Sand
* C Darker ruby here, ruby edges
* N Slight smoke in the toast here, with darker fruit of mainly black and some black cherry, some slight herbs too.
* P Very bright here, with much more plush and bright cherry fruit, Med tannin very round and Med to full weight, some raspberry here as well, great juicy and lightly toasted finish. Good.
2015 Celler de Capçanes Montsant La Nit de Les Garnatxes Argila-Clay
* C Med to dark ruby here, ruby edges
* N Brighter red fruit here, still toast, but no smoke, also some plum.
* P Deeper plum fruit here, also very round but more full here with fuller weight and more structured tannin. Acidity is still bright, it less crisp than sand. Very good.
2015 Celler de Capçanes Montsant La Nit de Les Garnatxes Calissa-Limestone
* C Med ruby, ruby edges
* N Flinty black fruit, with toast and some clean minerality near the rim. Nice.
* P Very good here, tighter and more structure than previous. Cool ripe cherry fruit, lighter tannin, medium body and more linear than previous. Good.
2015 Celler de Capçanes Montsant La Nit de Les Garnatxes Llicorella-Slate
* C Darker ruby, ruby edges
* N More oxidized plum here, with toast and marzipan.
* P Round and plummy here almost jammy, much more tannic than previous. Fruit is more ripe, but the wine is definitely more structured and with lower acidity. Not my favorite from this set, but still good.
2015 Celler de Capçanes Montsant Flor de Primavera Peraj Ha'Abib
* C Garnet core with almost some brick on the edge
* N Leather and cool black fruit in the nose, some toast as well and a zing of slate.
* P Much more plush red and black fruit here than anticipated. Good roundness, Med tannin, medium weight, the. Leather and toast into the good finish.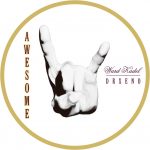 2016 Mas de l'Abundància Montsant Calpino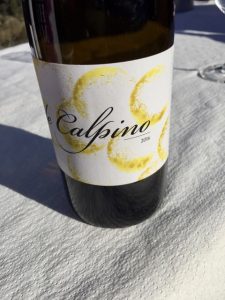 * C Very light hay
* N Beautiful, extremely aromatic nose of lemon, lemon blossom, pitted white fruit and light minerality.
* P Very bright, well balanced round light mouth, with that great pitted fruit from nose. Lemon and florals come in at the long, bright finish. Outstanding. #AwesomeWK
2013 Mas de l'Abundància Montsant
* C Med ruby with plenty of sediment.
* N Beautiful deep cherry berry nose, some light flint.
* P Med to full, very smooth feel here, tons of plush red fruit, balanced bright acidity, then flinty minerality and fresh tobacco leaf into the very long finish. Quite good.
2015 Acústic Celler Montsant Braó Vineyes Velles de 60 Ans
* C Ruby bright
* N Earthier toast here, deep and ripe plush red fruit of black cherry.
* P Very juicy but nicely deep and dark toasted black cherry, medium full and round with balanced acid, Med tannin, fine and good finish.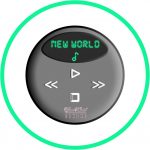 2009 Acústic Celler Montsant Auditori
* C Dark garnet core, Med garnet edges.
* N Big toast here, with some unsweetened chocolate, earth and black fruit.
* P Big boy pants here, round and full, black chocolate and fruit here, balanced acid, flinty oak into finish. Good, diff from all rest. #NewWorldWK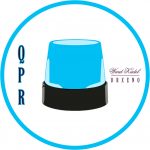 2015 Cellers Unió Montsant Perlat Blend
* C Lighter ruby
* N Smokey toasty black fruit
* P Savory red and black fruit here, with some meatier toasty under and balanced acid chalky feel. Solid. #QPRWK
2016 Portal del Montsant Monsant Brunus Rosé
* C Medium deep watermelon colors here, darker than many
* N Celery and herbs a bit at first, cherry citrus fruit
* P Medium roundness and weight, maybe lighter. Zingy tart cherry and strawberry here with a long juicy finish.
2015 Portal del Montsant Monsant Brunus Blend
* C Darker ruby here, with ruby edges
* N Deeper chocolate toast here with black fruit that shows some brightness near the rim.
* P Med to full, dry nice cool fruited mouth, great acid, coating tannin, for the cherry fruited mid, blackberry underneath. Long finish and chalky feel into that finish. Good.
2016 Josep Grau Viticultor Montsant Figuerals Garnatxa
* C Med to dark ruby with ruby edges
* N Deep and ripe plush red fruit here, raspberry and black cherry, with some nice dustiness in it.
* P Rounder and with more fresh earth here, this has more structure as welll. Still quite bright with the acidity, with layers of bright and dark red fruit. A bit of that earth lurking into tannic but nicely bright finish. Pricey, but very good.