The end of 2017 is nigh…that means really good reasons to drink #wine and, in particular, bubbles! And while the Lady and I are lovers and club members of our very local Domaine Chandon sparkling wines, we do have quite a tasty spot for Spanish Cava.  #Cava is the most renown sparkling wine from Spain and an actual DO (or appellation) in the Spanish Denominación de Origen system. Freixenet is one of the most common producers and always a solid daily buy, but we've tasted through a ton of good Cava over the years.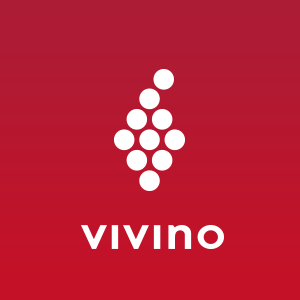 Another sparkling wine region that has been smokin' hot the last few years has been Prosecco from Italy.  It has both DOC and DOCG appellations for its finer wines and has been really making a splash in the US market for the last 3 years.  I'm a Featured User for Vivino, and they've even put together a list of the 20 most scanned Prosecco wines of 2017 on their app, from thousands of users:
The Lady and I enjoyed a Prosecco on Christmas with her family and the 2016 Bervini 1955 Millesimato Prosecco DOC Extra Dry rather delighted the whole family with its mix of super tasty & zippy yellow apple and peach, alongside some nice yeasty and good floral notes. The wine is imported by Wine Trees USA and was a sample from Balzac Communications.
Another holiday favorite around the world are kosher wines, of course.  While Kosher wine has gotten a bad rap over the millennia, there are quite a few amazing wines produced in California, as well as around the world, that also happen to be kosher. As Jay Buchsbaum, Executive VP Marketing and Director of Wine Education at Royal Wine Corp states:
To be considered kosher, Sabbath observant Jews must supervise and sometimes handle the entire winemaking process, from the time the grapes are crushed until the wine is bottled. Any ingredients used, including yeasts and fining agents*, must be kosher.
Local favorite wineries in our valley of Napa include Hagafen Cellars, just down the road from Yountville on Silverado Trail. I've biked past it while training for my triathlons dozens of times…it's a beautiful estate and producer of many great, tasty wines!
Short Pours:
Photo courtesy of Hello Penny Bar.

Live in SoCal and need a bar for your party? The very cute, Hello Penny Bar will do just that, complete in a mobile and restored, 1946 vintage trailer.  Sweet!

Wines 'Til Sold Out completed an incredible charity drive for #NapaFire and #SonomaFire victims, raising a total of $17,500 from WTSO members, equally matched by the wine flash sale retailer.  Bravo!
USGS geophysicists have recently completed a LIDAR study of Napa Valley vineyards that "suggests that earthquake-related deformation just below the Earth's surface can be quite different from how it is expressed at the surface," following the 2014 Napa Valley earthquake.
PG&E's Wine Industry Efficiency Solutions (WIES) program, in conjunction with its partner wineries, has "saved its customers more than 3.3 million kilowatt hours of electricity and 150,000 therms of natural gas – enough energy to power 246 average homes for one year. The average annual energy cost savings totaled $559,000 per year."
The 33rd annual Winesong 2017 charity event on the Mendocino coast on September 8th & 9th in Fort Bragg was again a huge success, raising more than $700,000 for the Mendocino Coast District Hospital.